How do I decline a booking through the GetMyBoat app?
Although we always recommend creating an offer over declining an inquiry, sometimes we understand you just want an outright decline.
If you're unavailable or already booked, you can decline an inquiry using our mobile app. Again, even if dates or times do not work for you or the boat you have isn't available, if you have alternatives (dates, other listings, etc) we encourage you to create an offer for the customer with the alternatives before an outright decline. Who knows? You may get a booking you otherwise would not have. 
However, if you need to decline, just follow these quick steps:
 1. First, you must be logged into the app. Click on the menu option in the top left corner and then click on Booking Inquiries. If you have received an email, SMS, or push notification for a new booking, the link in the notification should open directly to that specific inquiry.
2. Click on the inquiry you would like to decline. 
3. Tap the Settings icon in the top right corner (3 stacked dots) which will bring up the menu below: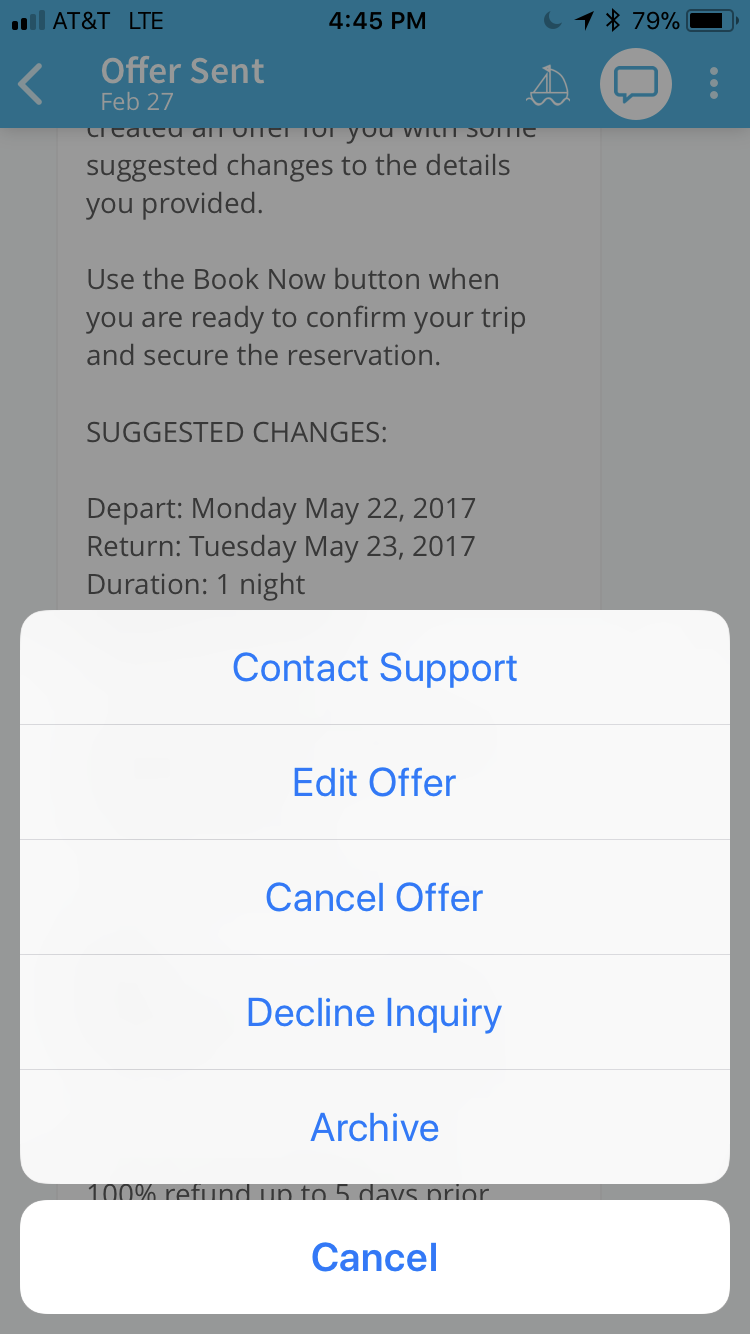 4. Tap Decline Inquiry. 
5. You will be asked if you're sure you wish to decline or wish to make adjustments to the inquiry instead.
6. Tap Decline Inquiry again
7. You'll be asked to give a reason for declining. Once you put in your comments, hit "Send & Decline" to decline the inquiry.
That's it, the customer will receive a notification from you that the inquiry has been declined.
This process is the same on both Android and iOS.
If you have any questions or run into any problems, please contact us at support@getmyboat.com.