How do I edit an offer on the GetMyBoat app?
Need to make changes to the offer after speaking with the renter? We've made it quick and easy for you to go in and edit offers on the mobile app.
1. Start by opening the app and logging in. Click on the menu in the upper left-hand corner of the screen. When it opens, click on Booking Inquiries.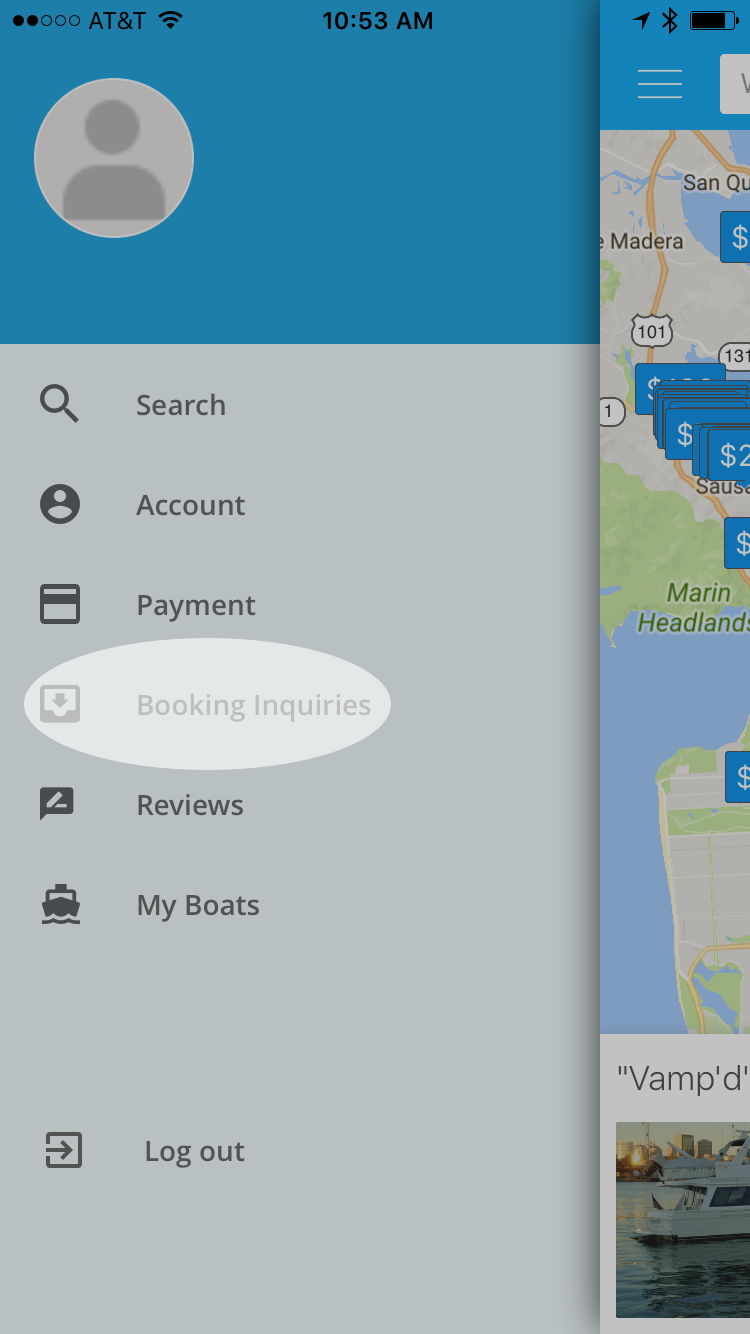 2. Select the offer you'd like to edit. You'll come to a screen like below. Tap on the menu in the upper right-hand corner (3 stacked dots).
3. Tap on Edit Offer.
4. Once you click the Edit Offer button, click the "Back" button if you need to change any information that isn't the price (dates, times, guest size, etc) or just click "Add Price" if you only need to change the price.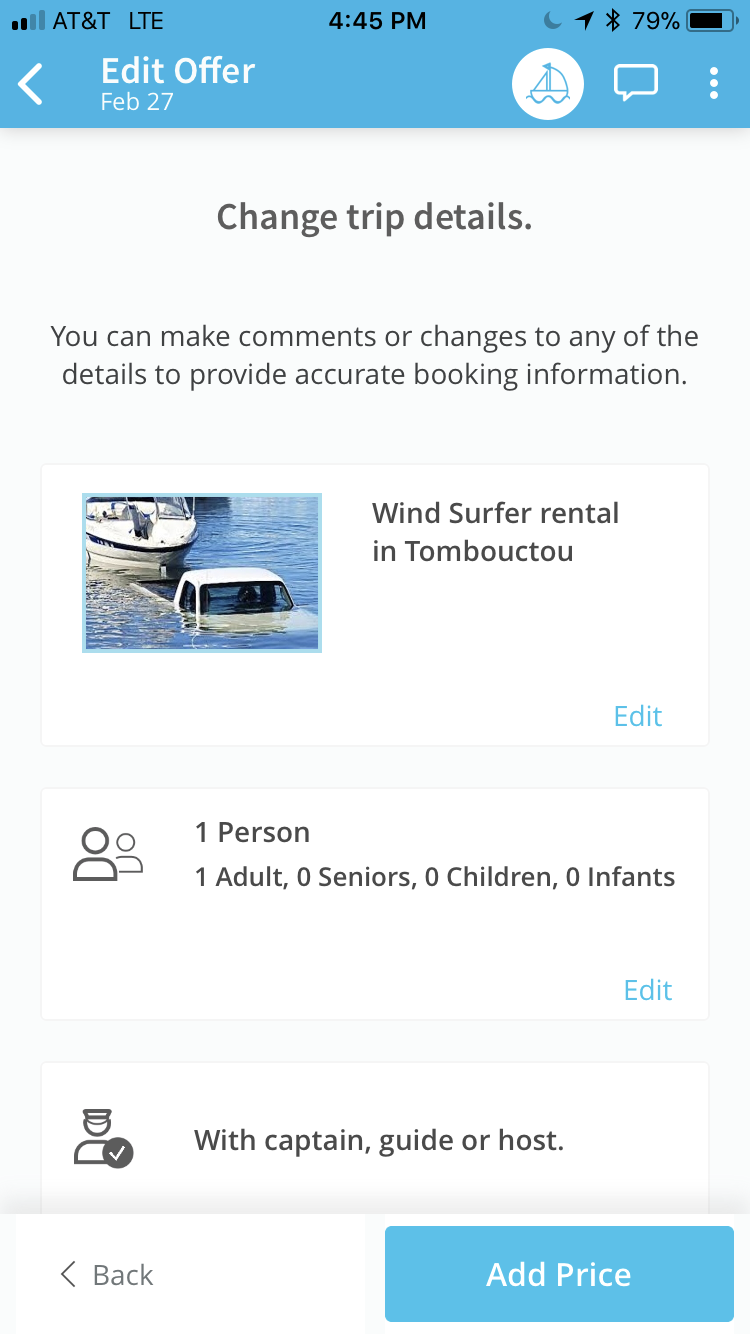 5. Change the details that need changing, then click "Add Price" to re-confirm the price. 
6. You'll be asked to review the details once more. If everything looks good, click "Send Trip Offer". 
7. You'll see a confirmation page that says you've updated your offer and the previous offer has been cancelled.
After that, you're all set and just awaiting the customer's reply!
If you have any questions or run into any problems, contact us at support@getmyboat.com and we can help!