In order to send a message to a customer, click the "Options" button in the inquiry. From there you will see a "Send Message" option. Click that to bring up a text box where you can type your message and  send it to the customer. Be sure you check the "Messages" tab in the inquiry view to see the customer's reply when you get a notification they've responded.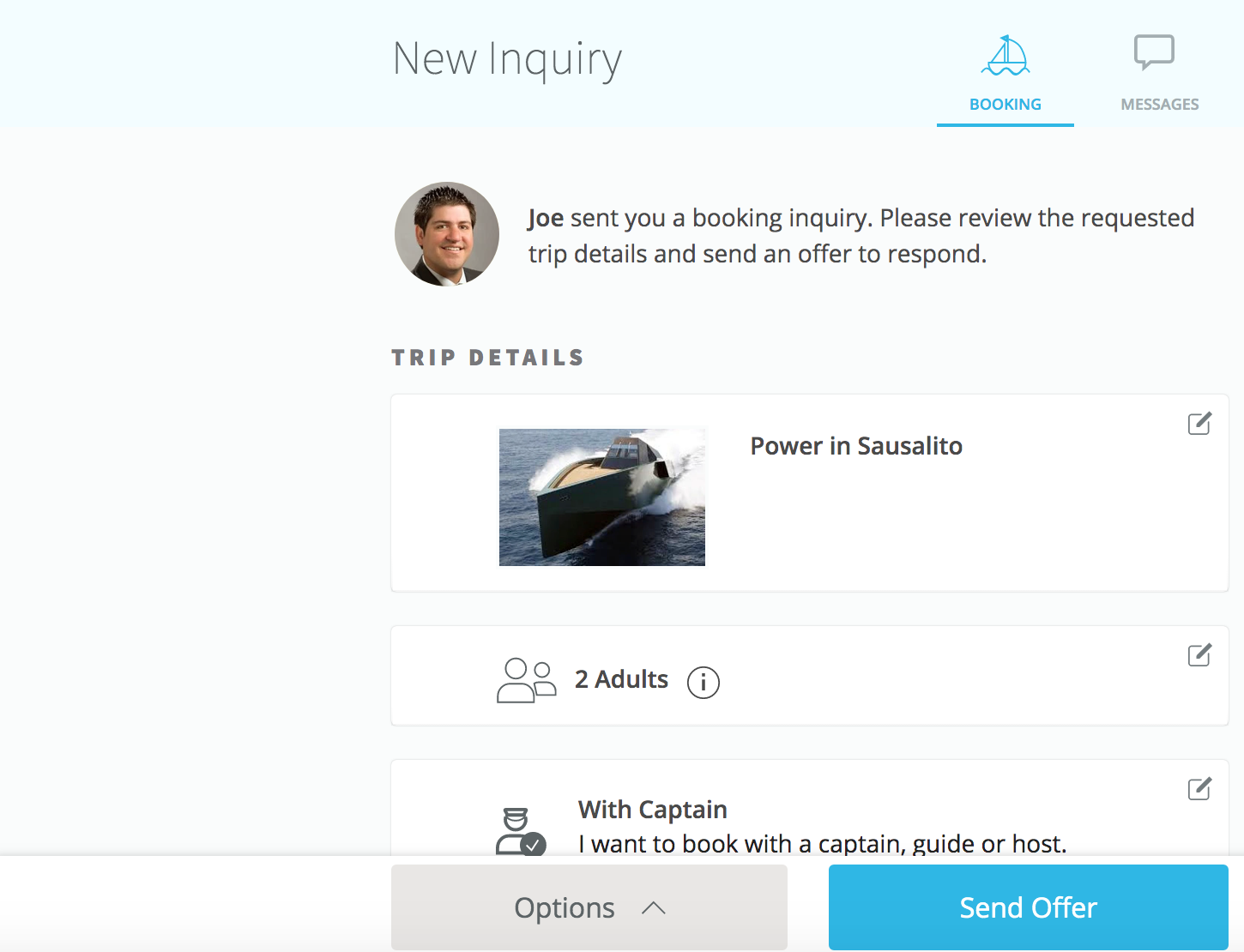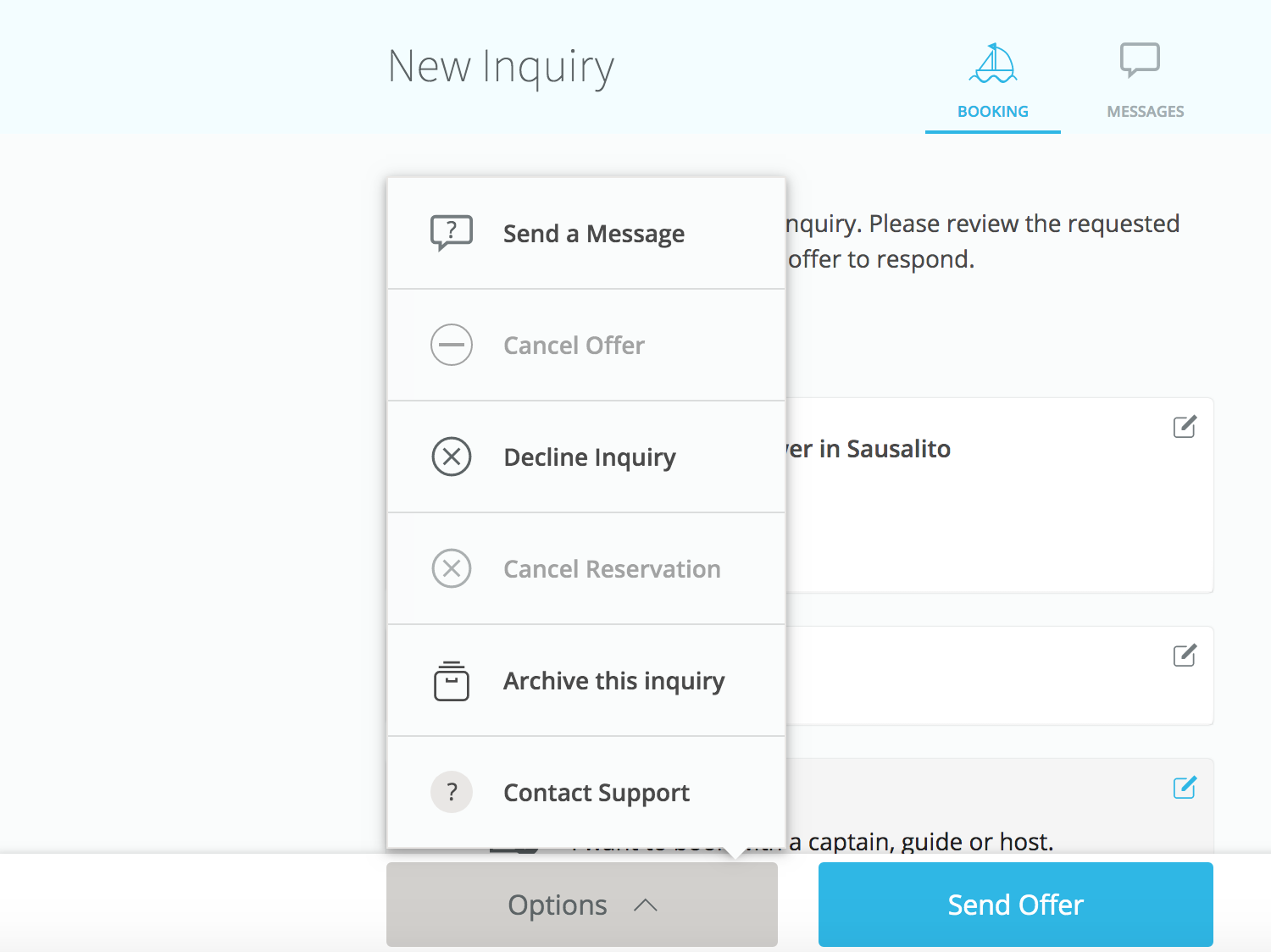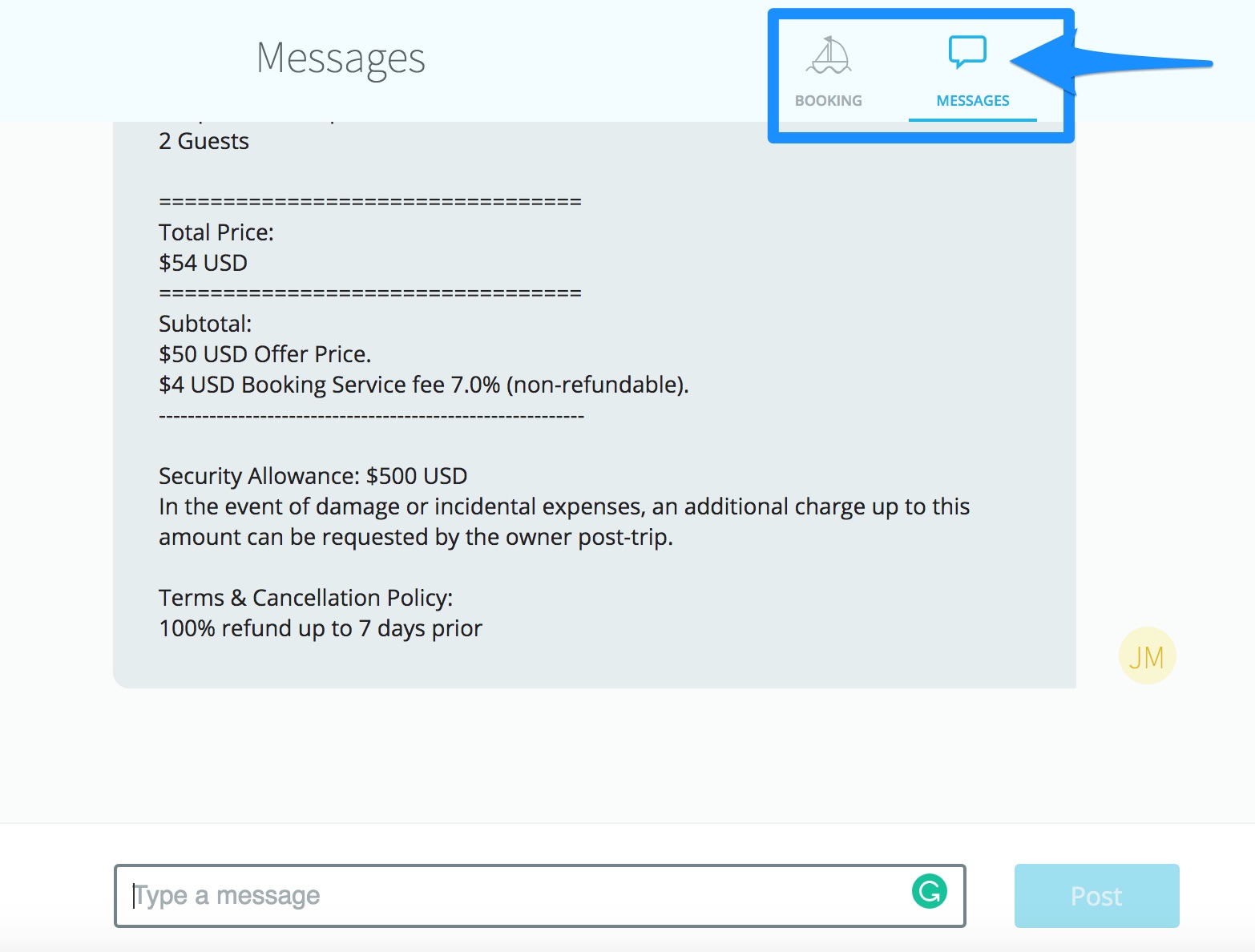 Here are the simple steps to send messages: 
Go to you GetMyBoat Inbox


Find the inquiry for which you wish to send a message


Click on the "Options" button and click "Send Message" OR click on the "Messages" tab to bring up the messaging view. You will see any previously sent or received messages and a text box to send a message.
That's it! Once you send a message, the other party will be notified. As a reminder,  please note that GetMyBoat does not allow the sharing of phone numbers, emails, websites, social media profiles or any other ways for a customer to contact you off platform until after an offer is accepted and the booking is confirmed through our system.
For a brief video tutorial on how to reply to your customers, just CLICK HERE